The annual general meeting of ReDi, September 17th, at 3.15 pm, will elect a new chair person and and new members (three to five persons) of the executive board  for 2020 and 2021. This will be the first election of an executive board in the Belgian organisation, which means we are not bound by who has served in the board for the previous period. For the sake of continuity the present board therefore suggests that the two institutional members of the board (VID and IDM) keep their seats.
These are the candidates suggested by the present board. Anyone is free to nominate a candidate, who has to be a member of the organisation and has agreed to be nominated. Nominations should be sent to the present chair person Ninna Edgardh (ninna.edgardh@teol.uu.se).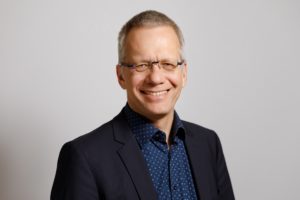 (Chairperson candidate)
Prof. Johannes Eurich, holds a chair in Practical theology and diaconal studies at Heidelberg University, Germany. He earned a master's degree from Bethel University, USA, a doctoral and post-doctoral degree (Habilitation) from Heidelberg University, Germany, and has held positions at the National German Research Fellowship (DFG), the Protestant University at Bochum, and Heidelberg University. Since 2009 he is also director of the institute for Diaconal Studies and was from 2013-2015 dean of the Theological Faculty at Heidelberg University. In 2011 he was awarded an extraordinary professorship in Practical Theology at Stellenbosch University, South Africa. He has lead several research projects of the European Union and has published and edited numerous journal articles, book chapters, books and reports. Prof. Eurich serves on the board of national and international diaconal and university organisations and is member of the editorial board of the international journal diaconia. Prof. Eurich has lectured in Australia, China, European countries, South Africa, South Korea, and Taiwan.
Johannes Eurich underlines that research in diacona has gained an international perspective beyond a merely European-centric focus in the last decades, which is a very good and exciting development. ReDi serves as an umbrella for the worldwide development of the study of Diaconia. He therefore regards it as a key association in order to promote, facilitate and connect diaconal research and praxis.
E-Mail: johannes.eurich@dwi.uni-heidelberg.de
Dr Dennis Solon candidates as representative of Institut für Diakoniewissenschaft und DiakonieManagement (IDM). IDM is part of the Protestant University Wuppertal/Bethel and runs a Masters program in Diaconic Management in English and in German and a PhD program that leads to a Dr. Diac. It is located on the site of one of the largest and most well known social service agencies in Europe, the "von Bodelschwingh foundation Bethel". The focus of the institute is leadership in social service agencies.
Dennis Solon has a doctorate in theology from Heidelberg and is currently a visiting professor for biblical studies (New Testament) at IDM. He is an ordained minister of the United Church of Christ in the Philippines and is presently interested in investigating the ethical and socio-political aspects of the New Testament texts and their relationship to the early Christian social practice.
E-mail: solon@diakoniewissenschaft-idm.de
Jacques Beukes is a senior lecturer in practical theology at the University of Pretoria's Faculty of Theology and Religion. He specializes in the fields of youth and children's ministry, diaconal studies, theology and development, congregational studies, social justice and community development and has published various articles, book chapters and a book in these areas of study. He previously lectured at Hugenote College. He is also an ordained reverend in the Uniting Reformed Church in Southern-Africa.
E-mail: jacques.beukes@up.ac.za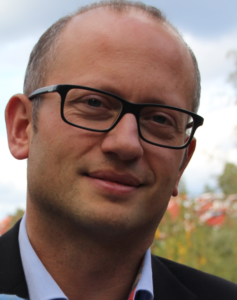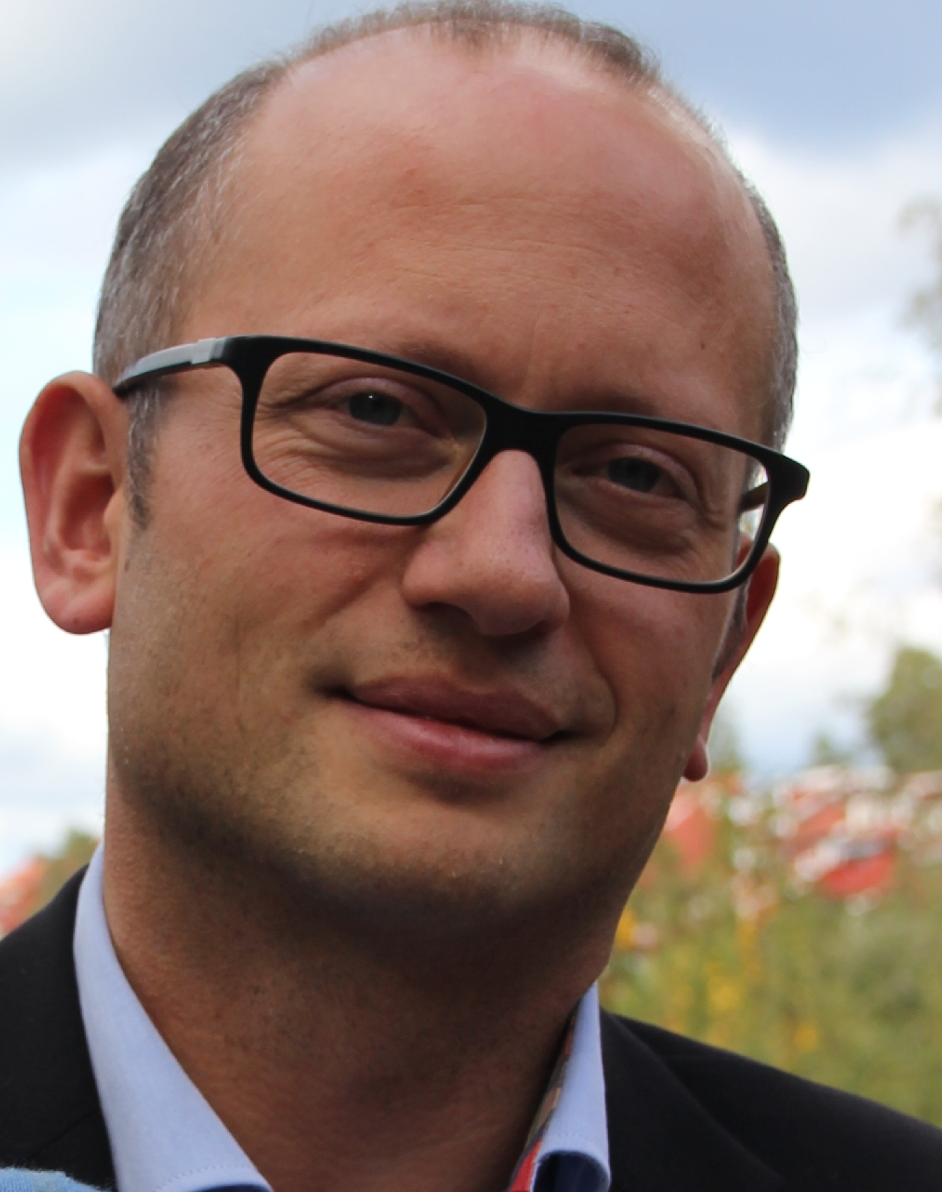 Associate professor Stephen Sirris candidates as representative of VID Specialized University in Norway. VID was established in January 1, 2016 as a result of a merger of four diaconal and church-based university colleges: Diakonhjemmet University College, Haraldsplass Deaconess University College, Betanien University College and School of Mission and Theology. VID offers bachelor and master programs in the fields of health, social work, social pedagogy, diaconia, theology, value-based leadership, family therapy and intercultural competence in Bergen, Oslo and Stavanger/Sandnes. It has two PhD programs, one in theology and religion and one in diakonia, values and professional practice.
Stephen Sirris serves as the head of the master program of values-based leadership and of VIDs Center of values-based leadership and innovation. He has studied theology, music and pedagogics and also holds a master`s degree in management. Prior to his current academic post, he has worked in congregations as a pastor and musician.
E-mail: Stephen.Sirris@vid.no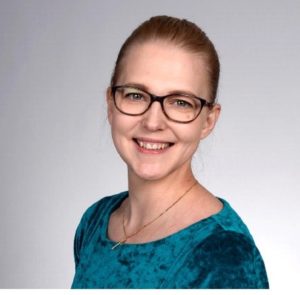 ThD Suvi-Maria Saarelainen is a university lecturer of Applied studies of Theology at Philosophical Faculty, University of Eastern Finland. Her teaching consists of courses in pastoral care, chaplaincy, and existential wellbeing and focuses on the work life skills of theologians.
In her doctoral thesis of pastoral theology (2017) she studied the experience of meaning in life among young adults with cancer. Themes such as meaning, holistic wellbeing and (religious) coping in pastoral care and diaconia are at the heart of her research interests. In her post-doctoral studies Suvi has studied care and spirituality in palliative care; the use of technologically assisted existential care among older people; experience of meaning among the troubled youth as well as holistic wellbeing of postgraduate students. Starting from the spring 2020, she has been working with two Covid-19 related studies and is trying to figure out how the pandemic has impacted to the experience of meaning and how the employees of the church find their work-related wellbeing during the pandemic.
Suvi-Maria Saarelainen is a part of the editorial team of Diakonian Aikakauskirja (Finnish Journal of Diaconia) as she has been working as editorial secretary of the journal since 2018. She has been a member of ReDi since 2016.
E-mail: suvi.saarelainen@uef.fi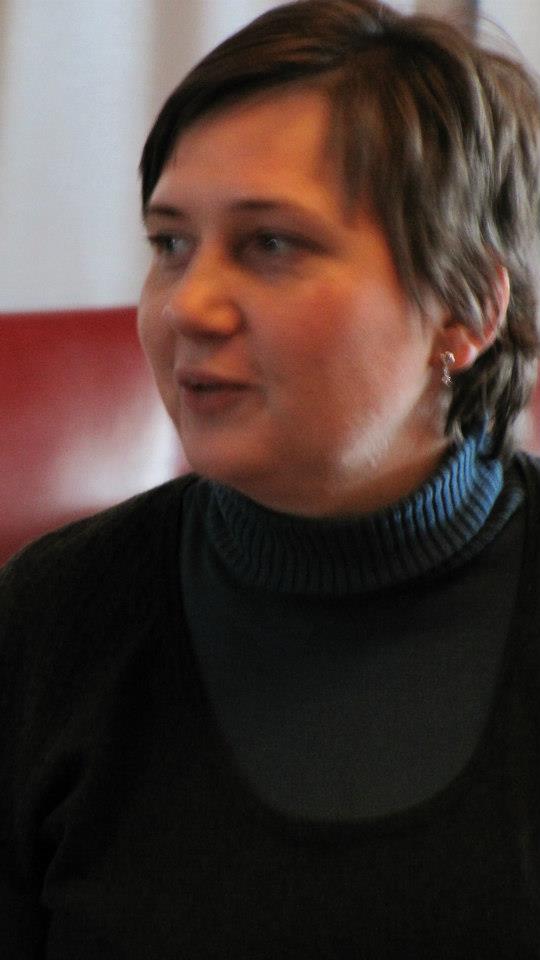 Janka Adameová is Director of the International Academy for Diaconia and Social Action, Central and Eastern Europe (interdiac), based in the Czech Republic. She has an MA in Diaconic Management. She is an expert in international project management and in vocational and specialisation  training for youth, social & diaconal workers. In 2008, jointly with Tony Addy she founded interdiac, which currently has 15 partner organisations in 13 different countries in Central and Eastern Europe and joint work with churches and organisations in a growing number of countries in Eastern Europe and Central Asia.
In interdiac, Janka leads and supervises the working & learning process and manages the projects with a small core team. Interdiac is an innovative learning community which organises specialised international programmes in Diaconia and Social Practice as well as having an active research platform which is recognised by ReDi and a publishing programme.  Janka also leads the international voluntary service programme of Silesian Diaconia. Janka is fluent in Slovak/Czech, English, German & Russian and can communicate in basic Spanish.
E-mail: office@interdiac.eu